As we mentioned in "KOC—New Choice For the Brand," the KOC focuses more on the operation.  After you place all the foundation of KOC on track, you can be the game-changer of your brand promotion. Once your KOC pool is ready, how can you incentivize them to do the active sharing and push the viral marketing for the next step? Perhaps the concept of social currency can be a solution.
Key Factors for Social Currency
A social currency doesn't need to be restricted by the format of a coin. It can be in various forms. A qualified social currency usually contains five factors, noted below:
Value point: A value message which can resonate with target consumers.
Social responsibility: The social value created by the brands will make more fans actively involved with the events.
Situational interaction:Interact with consumers. Make them engage with promotional activity and share the information on social media.
Cross-promotion: Work closely with the trending topic and brand. Establish a connection through customized promotion design.
Reveal the behind-the-scene stories: Elicit fans' curiosity is more likely to share and engage with something new, modern, and revolutionary.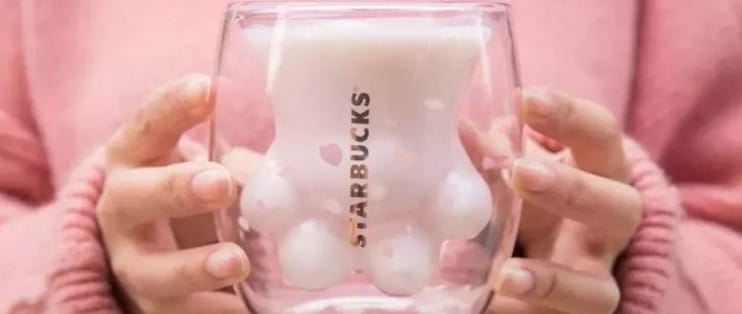 How Does Cat-paw Mug Win the Game?
Once upon a time, the cat-paw mug promoted by Starbucks was trendy in China. The original price was only RMB199. However, the rate continuously increased to RMB500-RMB1000 online by different re-sellers. We regard the cat-paw mug as a kind of social currency. How did it happen?
The design idea was " Care+Cute.": It easily captures those Asian young ladies' hearts. The design matches the majority of young females' social values and personalities.
Hungry marketing: Starbucks seems to be pretty good at playing the tactics of limit buy. It already has an enormous base of loyal fans, even though they still make the market need higher than the supply each time.
Brand effect: Starbucks remained the most valuable restaurant brand in 2018. It was also on the luxury leaderboard and even scored higher than Dior's well-known brand. Since its fans come from the well-heeled shopper, there's no doubt those people are more likely to accept a good design but a higher-price product.
Cross-promotion: Starbucks, which is excellent in its marketing efforts, also launches co-brand mugs from time to time. So this strategy can bring them more traffic from some other brands.
Social responsibility: In addition to selling different mugs, Starbuck always encourages people to do something meaningful by reducing disposable cups to protect the environment. Clients can enjoy specific discounts while purchasing the coffee by using the cups they bring.